HOW IT WORKS
The natural flow of communication
More often than not, to get information, you need to ask for it first. Why should the password transfer scenario be any different then?
In KeysForWeb, you start where it all begins - with a request. Instead of leaving all the figuring out to your counterparts, you send a form that explains everything needed to fill it out: Instructions, tips and suggestions included.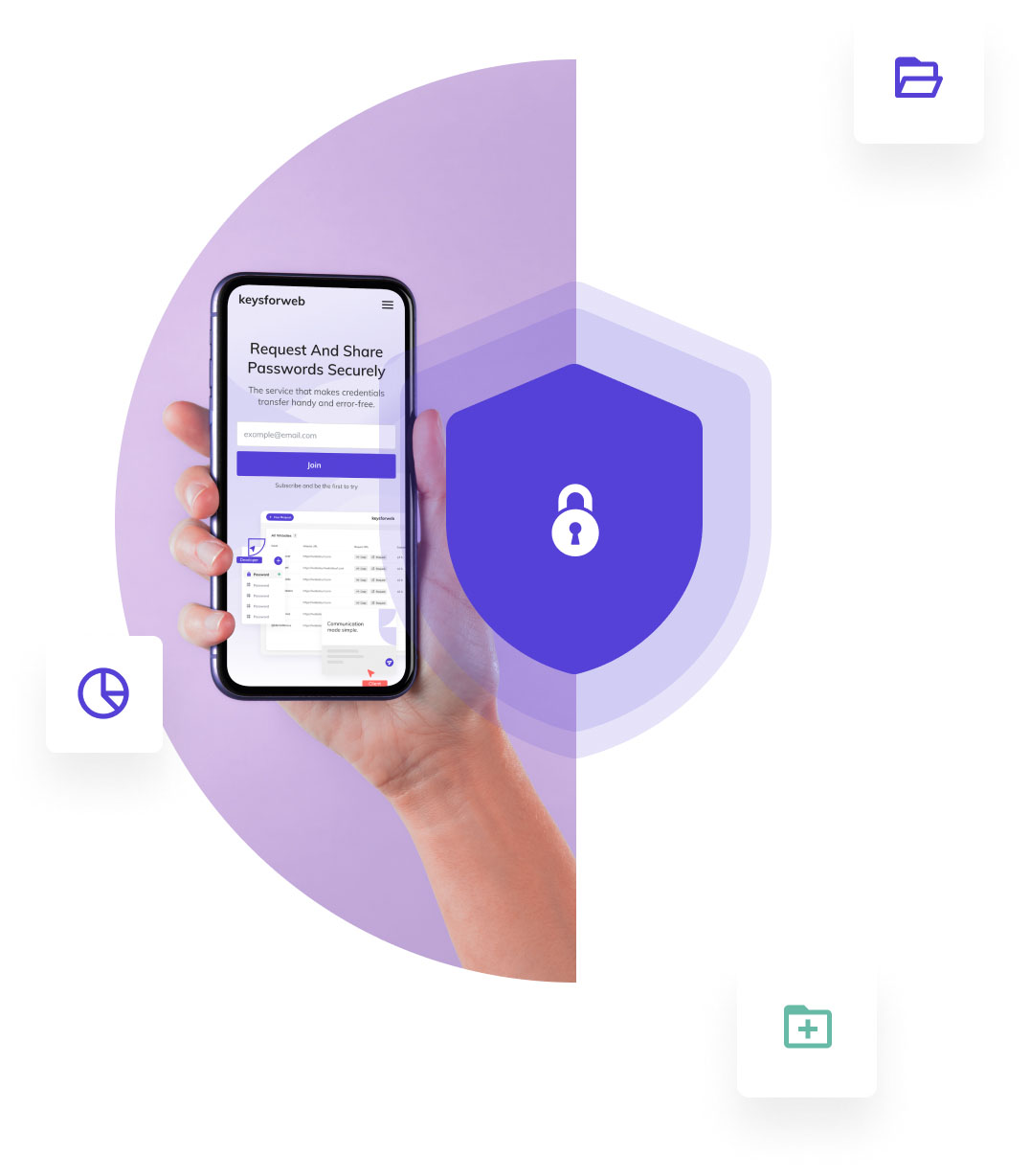 HELPFUL FUNCTIONS
KeysForWeb
Where secure meets convenient.
Keep it secure
Data encryption, a protected channel and self-destruction algorithms combined make it impossible for any third parties to steal logins or passwords.
Error-proof transfer
The keys for most of the popular platforms undergo validation before sending. Depending on how it went, the keys will arrive to you with a corresponding note.
Cover the tracks
To ensure maximum security, KeysForWeb request forms hide under single-use links and destroy the data 24 hours after the user provides them.
STEP BY STEP
Workflow made simple
1
Request
Select a prebuilt template from our gallery or put together your custom request form.
Secure vault is established.
2
Wait
Wait for your counterpart to provide their information - they're already notified.
Keys undergo automated validation.
3
Collect
Copy the data from the form - you have 24 hours until the system deletes them.
All information is erased completely.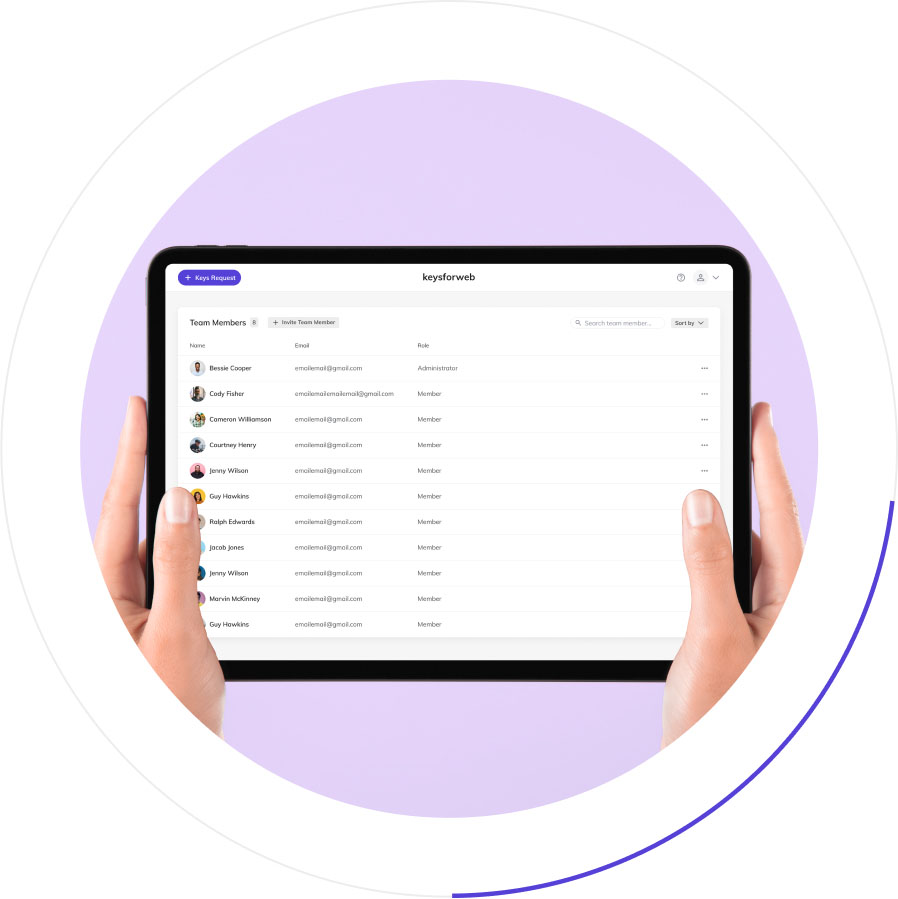 HASSLE-FREE
Fast or secure? How about both!
We don't make you trade one for another: KeysForWeb is equally handy for requesters and senders, regardless of their experience and tech skill level.
The app does it all for you automatically: from keys validation to their self-deletion. The highest level of security with no effort on your part - downright the most convenient way of handling credentials.
Single-use URLs
Auto-deletion
Custom templates
Multi-device access
Advanced security protocol
SUPPORT AT ALL STAGES
Sharing is caring taken to the next level
A plain text paragraph is not the prettiest and the most legible format when it comes to sharing several units of information like usernames and passwords. A form with fields dedicated to each key specifically is something much more suitable for the occasion.
To take user comfort even further, KeysForWeb supports users at every step and keeps the process simple and clear. And should any questions arise, tips and instructions are right there.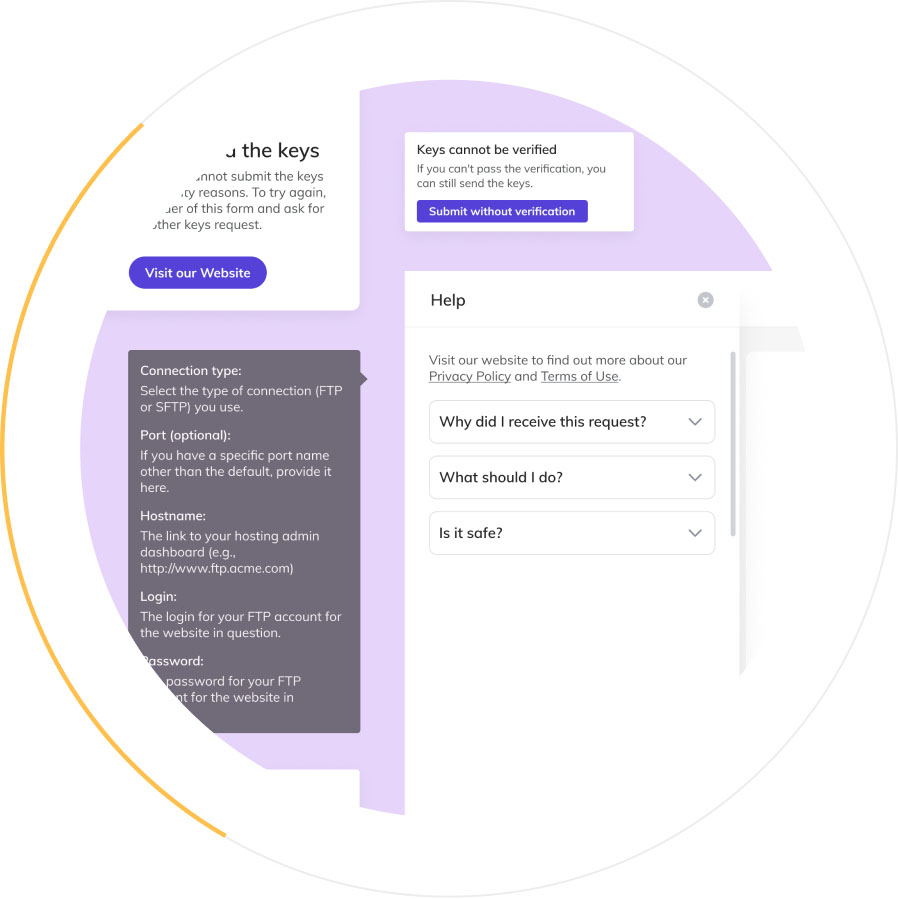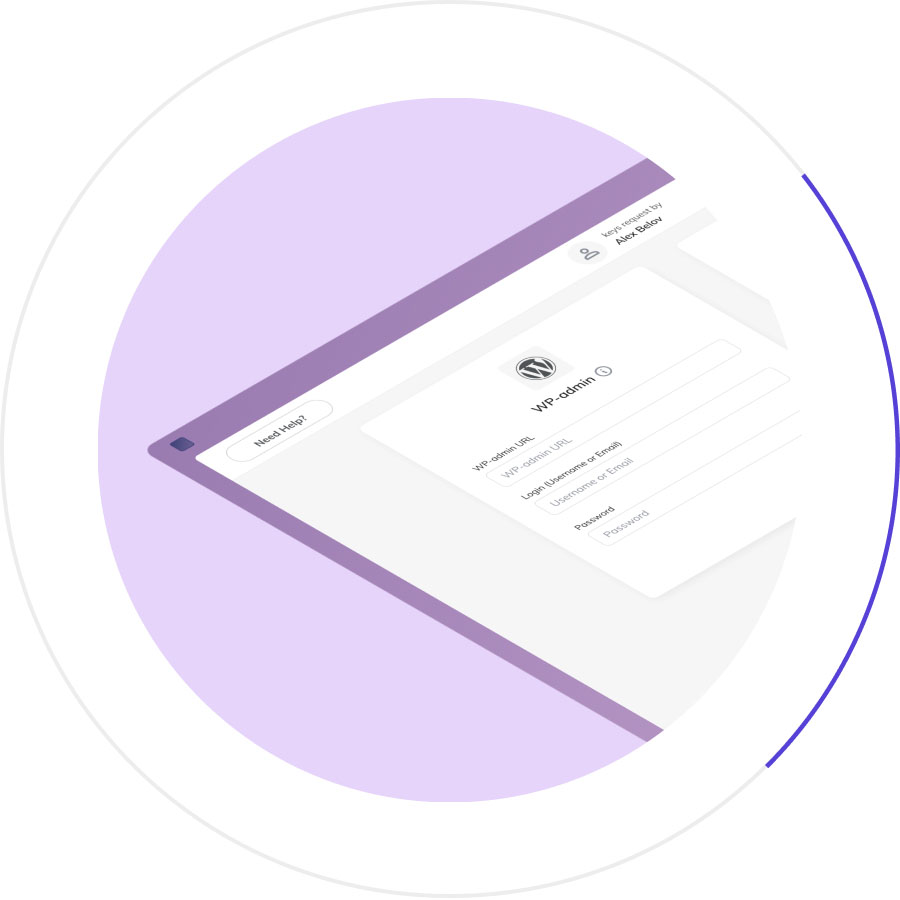 SAFE SIDE
Three fill-out attempts
If you and your client choose to proceed without validating the credentials, KeysForWeb will allow resending the form after submitting - just in case the sender of the keys realizes there was a typo. And one more time, to be on the safe side. The fill-out history sorted by date will be available in your account so that you don't get confused with what's correct and what's not.
WHY KEYSFORWEB
Improve collaboration experience
Save time
Your client provided a password, but it's invalid? And you ask to resend the credentials, but the person is offline? KeysForWeb spares everyone the trouble and validates the data before saving.
Enhance security
You or your collaborators don't need to worry about data safety the least bit. Everything you transfer via KeysForWeb is securely encrypted, and only you and your counterpart can get access to it.
Build trust
Taking security seriously is essential in the digital world. KeysForWeb is the way to show your clients they can rely on you - you handle sensitive information appropriately and do everything to make it efficient.