Pricing to suit all sizes of business
For individuals
For teams & businesses
Personal
$4
seat / month
when billed

monthly
Get Started
For individuals
Unlimited templates & requests
Automated validity check
Single-use URLs
Team
seats / month
when billed

monthly
For a quote for the Team plan, select the number of team members.
Get Started
Everything in Personal, plus
Collaborative workspace
Advanced permissions
Admin tools
Enterprise
For a quote for the Enterprise plan, contact our sales team.
Contact Sales
Everything in Team, plus
Tailor-made plan
24/7 support
Dedicated manager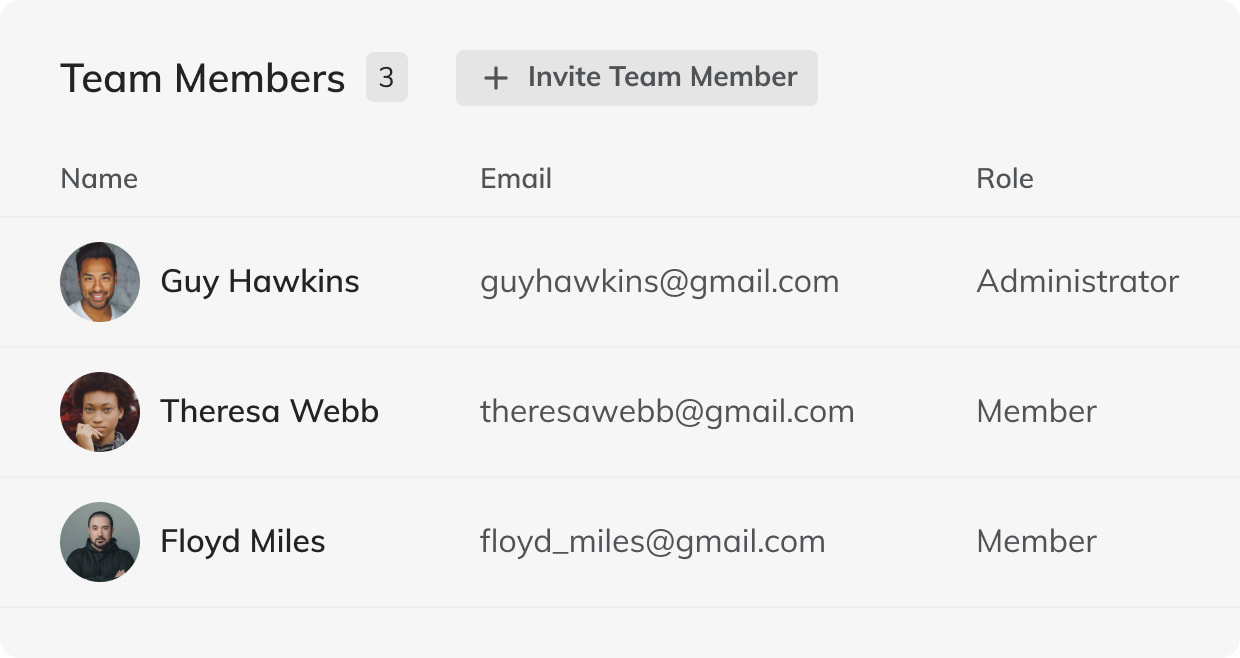 UNITE AND CONQUER
KeysForWeb Team
With a Team account, you pay less for each member – the more of them, the more you save. To make the plan even more flexible, we adjusted it for different team sizes: select from 5 up to 50 seats per team.
Save up to $96 with selecting yearly billing for your plan. Make it work to your advantage!
Frequently asked questions
What forms of payment do you accept?
You can pay with a credit card (MasterCard, Visa, AmEx, etc.).
Can I switch from yearly to monthly and vice versa?
Surely! The new billing schedule will start once the current paid period is over.
How do I change my plan?
If you'd like to switch from Personal to Team/Enterprise or vice versa, you first need to cancel the current subscription. After that, select the desired subscription and pay the corresponding fee – similarly to how you signed up at first.
What is your refund policy?
If we fail to provide any of the functionality included in your plan, please contact our Customer Support and tell us about the issue. We'll get back to you with possible solutions ASAP and discuss the details of reimbursement should that be necessary.
How do I cancel my subscription?
You can click the Cancel Subscription button on the Upgrade page in your account.
Don't miss any update
Subscribe to our newsletter and we will keep you updated with our best news and offers.